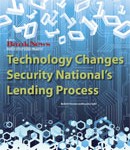 We have a passion for helping clients secure media opportunities by applying integrated strategies and tactics that build your visibility, drive thought leadership and keep you top of mind.
Speakers Bureau
Presentations to industry leaders, influencers and decision makers provide the opportunity to share your ideas, strengthen your brand and generate new leads. We help you find and secure these speaking engagements and streamline the process to make it easier for you.
Social Media
We help you share your perspectives and thought leadership on industry trends – from blogs to instant communication platforms like Twitter, LinkedIn, Facebook and more. Our approach is based on a solid strategy to build your following, drive engagement and help you manage execution.
Media Relations
We build relationships with editors at key trade outlets, national publications and online media to secure editorial opportunities, media interviews and coverage opportunities for our clients.
Editorial Placements
We proactively pursue story and interview opportunities to drive coverage and increased visibility in the media.
Article Writing
We help identify and secure article and blog post opportunities to build your brand and share viewpoints and case studies based on your company's key messages.
White Papers & eBooks
White papers and eBooks help you lay out new strategies and reinforce your positioning in the market. Our team has extensive experience researching, writing and illustrating a wide range of white papers, research papers and eBooks.
Case Studies
Case studies provide real-world success stories and examples that illustrate key concepts and make your intangible ideas tangible. Our writers know how to uncover the most important points and build compelling stories that generate interest in your ideas and solutions.
Press Releases
We have years of PR experience and we've written and edits hundreds of press releases. Most have secured prominent coverage on trade outlets and websites. Some have resulted in top-tier coverage in The New York Times, Forbes.com and The Wall Street Journal.
Online Video
We can help take your message to online video, so your message reaches thousands more prospects, influencers, customers, employees and other stakeholders.