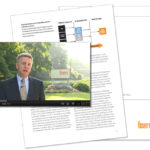 Whether you need a special campaign or an ongoing lead nurturing initiative, we can help you build demand generation campaigns that work and drive results for your company.
Lead Generation & Nurturing
We build and execute targeted, multitouch demand generation campaigns that reach target buyers and motivate them to consider your solutions. And we help you generate and nurture leads with campaigns that work and get results.
Content Marketing
With longer sales cycles and buyer's tendencies to research solutions themselves, your company probably needs much more content than ever. We can help by assessing your needs and developing a wide range of content to support your lead generation or nurturing campaign.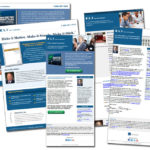 White Papers & eBooks
White papers and eBooks can be effective tools for driving leads and engaging prospects. Our team has extensive experience researching, writing and illustrating a wide range of white papers, research papers and eBooks.
Social Media
We work with our clients to build a solid strategy to support and extend the reach of your demand generation campaign to social channels like Twitter, LinkedIn and Facebook.