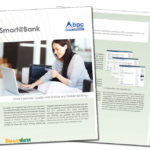 Our unique approach starts with a focus on researching and interviewing pro-spects and customers to reveal unique insights that deliver competitive ad-vantage. We can build buyer personas that help you craft targeted messaging that motivates your buyers to consider and buy your solutions.
Buyer Personas
We research and interview your prospects and customers, providing comprehensive win/loss analysis and actionable buyer personas that you can use to drive marketing strategy, positioning and content.
Messaging & Positioning
We develop messaging, value propositions, taglines, elevator pitches, boilerplate and supporting product positioning to resonate with different target audiences and differentiate your company from competitors. Our goal is to simplify the complex and develop clear and compelling messaging.
Content Marketing
Given today's longer sales cycles and buyer's increasing tendencies to research solutions themselves, you need more content than ever to support every step in the buying cycle. We can help by assessing your needs and building a comprehensive content plan. From white papers to case studies to sales slicks and brochures, we develop compelling content that tells your target buyers what they want and need to know about your strategy, your solutions and your success stories.
Demand Generation
Based on the buyer insights we uncover, we can build and execute targeted, multi-touch demand generation campaigns that reach target buyers and motivate them to consider your solutions.
Sales & Marketing Collateral
Good collateral should meet your prospects' needs for information at every stage in the buying cycle. We help clients develop collateral that helps educate buyers and advance the sales process.