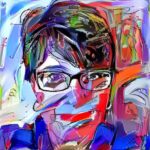 Sheryl Roehl has a passion for helping clients — many of them in technology and other B2B industries — accelerate their growth by uncovering buyer insights, telling compelling brand stories and helping them drive new business.
For as long as she can remember, Sheryl has always loved stories – hearing, telling, reporting, writing (and later pitching) them. So it wasn't surprising that Sheryl initially pursued a career in journalism, covering everything from county commissions and local hospital authorities to the U.S. Congress for media outlets in Atlanta, Los Angeles and Washington, D.C.
Now as an experienced B2B and technology marketing professional, certified content marketer and PR professional, Sheryl still believes storytelling is one of the most important jobs of a marketer. Without good brand and solution stories, it's next to impossible to generate quality leads, build thought leadership or drive new business.
She had the privilege of working with some of the top technology and B2B companies in the world, including Fiserv, McKesson, Dun & Bradstreet Software and others. Her integrated marketing campaigns have achieved some phenomenal results, PR coverage in top-tier and trade media, and won accolades such as the PRSA Silver Anvil Award of Excellence.
Sheryl attended California State University, Fullerton before transferring to the University of Georgia, where she earned a bachelor's degree from the Henry W. Grady College of Journalism and Mass Communications.